Hola! If the reason you ended up here is because you were researching about photo booth or photo booth props in Singapore.
Then you are at the right place!
Most props can be purchased from major e-commerce platforms such as Shopee, Lazada and Carousell but what should you be getting? Let the expert share some 3 important tips with you on how to go about deciding the best photo booth props!
Ever wondered "How many is too many?" to prepare when it comes to the quantity of the props?
A standard size table for photo booth props should usually fit about 25 to 35 different props before starting to look cluttered. While you should be careful if you have only around 10 different props because you don't want your photo booth to look too shabby!
1. Head Piece
We recommend using brightly colored head pieces to give your photos that POP element. Head piece should be dramatic enough to be easily seen from the photo booth printouts yet at the same time not too big to take the attention away from the most important thing:  YOU!
Neutral:
We recommend getting bunny/cat ears or even unicorn horn hair bands. They will fit into any photo booth event because they are classified as a "FUN" piece. You can also throw in a floral headband or two to up your "kawaii" game! 

Themed:
Take formal events for instance: We believe most of your guests would have already been dressed to the nines with the gentlemen in their suit and tie, the ladies in their elegant gowns. 
You can further elevate your event theme with

top hats for the men

and those

sparkling tiaras for the ladies

!

Ps: Based on our experience, the men would usually be made to wear the tiara and top hats for the ladies. 
If you happen to have additional budget for your instant photo booth, you can consider including wigs into your selection. Wigs are exceptionally useful for retro or themed events like Halloween.
Many times, guests are too shy to wear a giant afro or any forms of wig on their own to the event venue, so providing them at your photo booth is an opportunity for all of them to elevate their costume. 
2. Facial Piece
As mentioned in the earlier point mainly due to hygiene issues, masks are NOT recommended BUT there is an exception, we do recommend hand held masks such as masquerade bedazzled masks for formal events since it does not directly come into contact with your face.
You can consider also opt for hand held moustache for a more subtle yet quirky effect.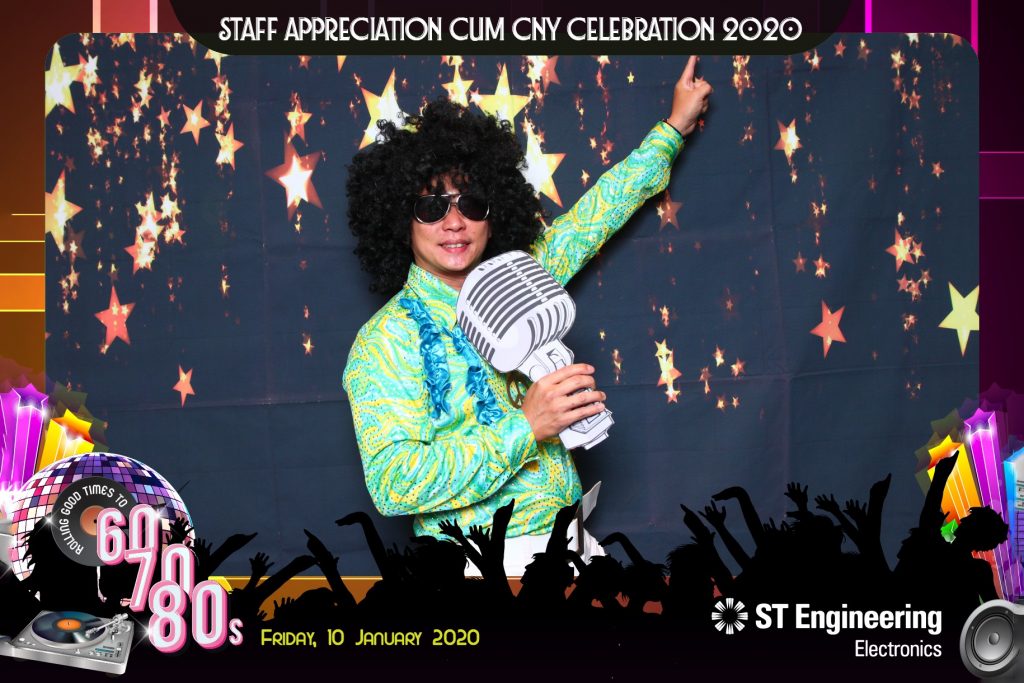 Sunglasses are the most common option for most photo booths. From black frame shades for the extra cool bodyguard factor to themed sunglasses such as pineapple/flamingo shades for the more aloha vibes. The list is endless!
If you are going for the hilarious shot for your instant photo booth, try extra large sunglasses to make your photos look goofy!
If your event photo booth has a more dystopia theme, there are always those futuristic sunglasses you can opt for. 
Some glasses props are more elaborated and they appear to look like an additional mask on your faces. We do not recommend these simply because there is a high chance that the bottom piece will come into contact with your lips area which is a BIG NO-NO for anyone.
Envision this: most girls put on lipstick and most events serve food so who would want to put those props on their faces?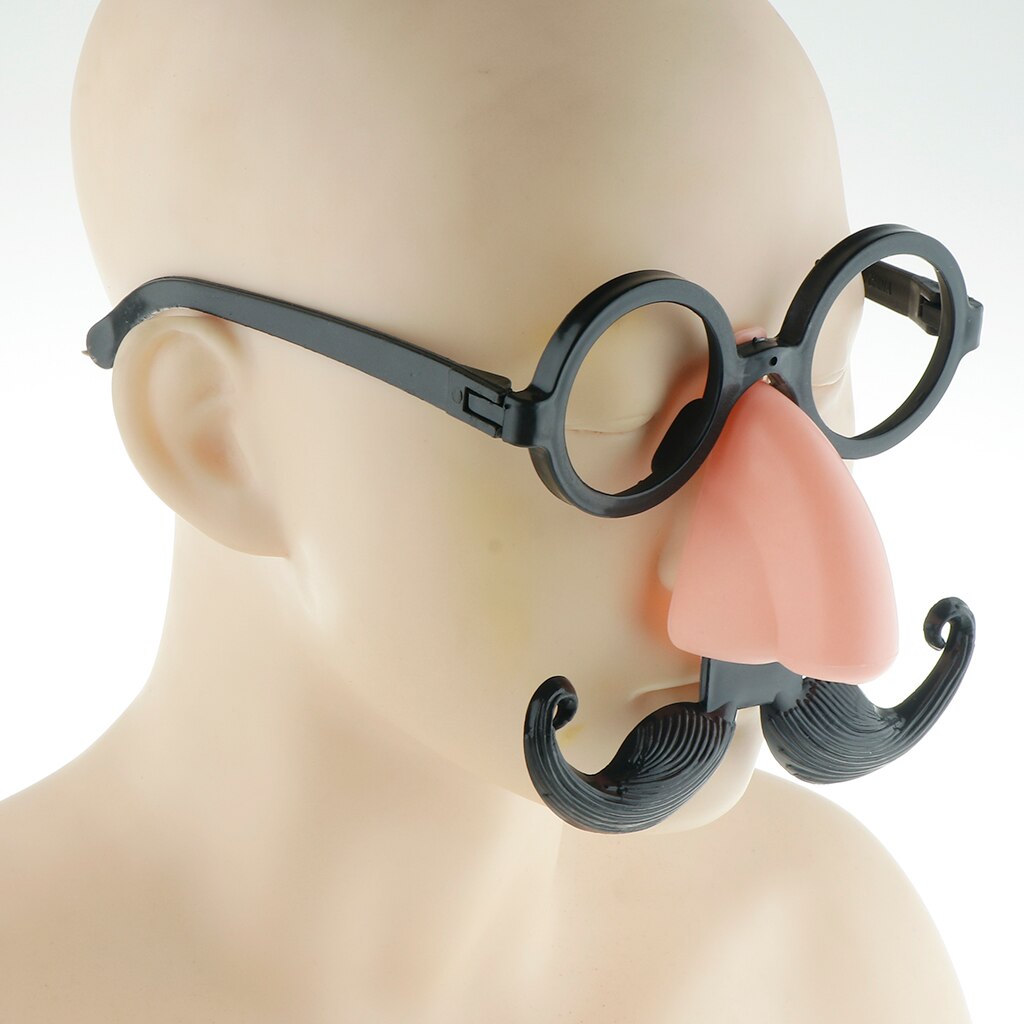 3. Hand Held Prop
The number 1 issue with photo taking is WHAT TO DO WITH OUR HANDS?! Do we put it behind us and risk looking like we are in a military parade or the peace sign to symbolise inner peace amongst us? Here are some recommended hand held props that will help us solve this problem!
You can also consider going for those huge Spiderman/Hulk gloves (or even boxing gloves!) These works exceptionally well for animated photo booths because the GIF will definitely capture the comedic effect at that moment!
Handheld speech bubbles and signs are the best way to show off your creativity. Besides the commonly used ones for wedding photo booths like "I'm here for the free food!", "Team Bride", "Stop asking if I'm next!" , you can add in your own touch of humour such as "Kiss me I'm chio".
BONUS TIP:
Full body props are not as commonly sought for because they would cover the fabulous outfits that your guests are donned in but we are sure you know that there is always that one person that is too cool or too shy to go all out to dress up. You can try incorporating aprons or lab coats would look more appropriate and in theme for the event!
Summary
Congratulations for completing this walk through! Head piece, facial piece, hand held props, full body props are variations of props you can consider adding to your photo booth props collection. We are happy to share this guide with everyone that is preparing for your next big event and we hope you have some great takeaway from this!
If you managed to use any of these tips, do share with us your photo booth prints because we would be more than excited to see! Enjoy!
instant photo booth photo booth props photo booth singapore wedding photo booth